Unforgettable Adventure Activities in Australia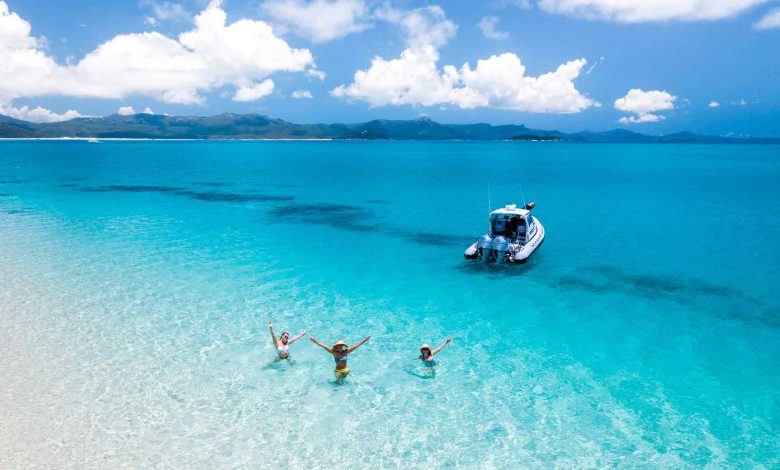 With its vast and diverse landscapes, Australia is a playground for adventure enthusiasts seeking heart-pounding experiences and adrenaline-fueled escapades. To enjoy adventure activities in Australia, you need to complete your travel itinerary, which including air ticket booking.  
From rugged outback terrain to stunning coastal regions, the country offers an extensive array of thrilling activities that cater to every kind of thrill-seeker. Let's explore some of the top adventure activities that Australia has to offer.
Skydiving Over Iconic Landmarks
Australia's breathtaking landscapes make skydiving a truly unique and exhilarating experience. Imagine jumping out of an airplane and freefalling over stunning landmarks like the Great Barrier Reef, Sydney Harbour, or the picturesque Byron Bay. With experienced instructors and stunning aerial views, skydiving is a bucket-list adventure that offers an adrenaline rush unlike any other.
Great Barrier Reef Snorkeling and Diving
The Great Barrier Reef, a UNESCO World Heritage Site, is a paradise for underwater adventure enthusiasts. Snorkel or scuba dive in the vibrant coral gardens, swim with diverse marine life and marvel at the sheer beauty and diversity of the world's largest coral reef system.
Surfing at World-Famous Beaches
Australia's coastline boasts world-renowned surfing spots that cater to surfers of all skill levels. From the legendary breaks of Bondi Beach in Sydney to the massive waves at Bells Beach on the Great Ocean Road, surfing enthusiasts can catch waves in some of the most iconic settings. 
Climbing the Sydney Harbour Bridge
For a unique and breathtaking view of Sydney, climb to the top of the Sydney Harbour Bridge. With BridgeClimb, adventurers can scale the bridge's arches and enjoy panoramic views of the city, the harbor, and the iconic Opera House.
Quad Biking in the Sand Dunes
The vast sand dunes of locations like Port Stephens and Fraser Island provide the perfect backdrop for thrilling quad biking adventures. Zip through sandy terrains, navigate dunes, and feel the wind in your hair as you explore these unique landscapes. 
Bungee Jumping in Cairns
Take the ultimate plunge by bungee jumping in Cairns. Leap off the AJ Hackett Bungy Tower and experience an adrenaline rush as you freefall above lush rainforest scenery before rebounding back up.
Hot Air Ballooning Over the Outback
Experience the serene beauty of Australia's outback from a hot air balloon. Take to the skies over locations like Alice Springs or the Hunter Valley and witness breathtaking landscapes as the sun rises over the horizon.
Caving in Jenolan Caves
Jenolan Caves in New South Wales offer a subterranean adventure like no other. Explore an intricate network of limestone caves adorned with awe-inspiring formations, underground rivers, and chambers steeped in history. 
Whitewater Rafting in Tasmania
Tasmania's Franklin River offers a challenging and unforgettable whitewater rafting experience. Navigate through exhilarating rapids, pristine wilderness, and stunning gorges on a multi-day adventure.
Sandboarding in Lancelin
Located near Perth, Lancelin is famous for its massive sand dunes, providing the perfect playground for sandboarding. Grab a board and slide down the dunes at thrilling speeds for an adrenaline-packed adventure.
Australia's diverse landscapes and natural wonders provide a myriad of adventure activities for thrill-seekers to explore. Whether you're skydiving over iconic landmarks, diving into the Great Barrier Reef, or conquering the surf at world-class beaches, the country offers an abundance of heart-pounding experiences. Embrace the wild, push your boundaries, and create lasting memories as you embark on an adventure-filled journey through the stunning landscapes of Australia.