10 Great 4X Games To Play On Steam
You've come to the right place if you want to find the best 4X games on Steam.
When it comes to immersive strategy games, 4X games are one of a kind because they push players to build, grow, explore, and take over their worlds.Steam, a popular digital gaming site, has a wide range of 4X games for people with different tastes.
Fans of these kinds of games are the ones who are good at managing a society, exploring new areas, growing their power, and fighting wars to beat their opponents. Not everyone can play all 4X games, so make sure to try the best ones on the site and keep expanding your horizons.
Conquest Of Elysium 5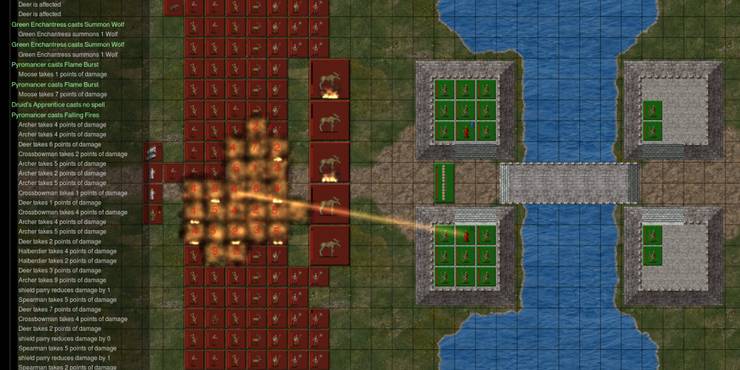 Conquest of Elysium is a good choice for you if you like pixel art and want to play a 4X game. It has a quick turn-based and strategy style of play, with lots of action and battle.
You have to deal with monsters and bosses who are strong. In the game, you fight immortal monsters one at a time by taking turns. Overall, the game mechanics are good, and every part is made with creativity and skill to make a good final result.
Endless Legends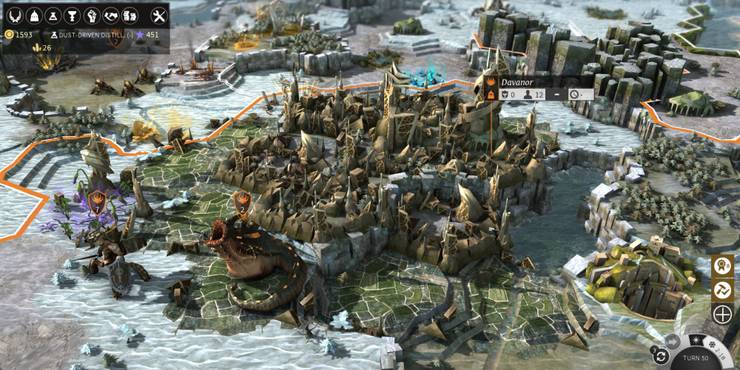 Endless Legend from Amplitude Studios takes you to a unique and beautiful dream world. This game takes place in the land of Auriga. It has new features and a complicated society system that you run. You move through different areas and go on quests while running a large kingdom.
The game's best parts are its interesting story, its strategic fights, and its unique way of building cities. It is a must-play for fans of both fantasy and strategy games because of how deep and detailed it is.
Total War: Warhammer 2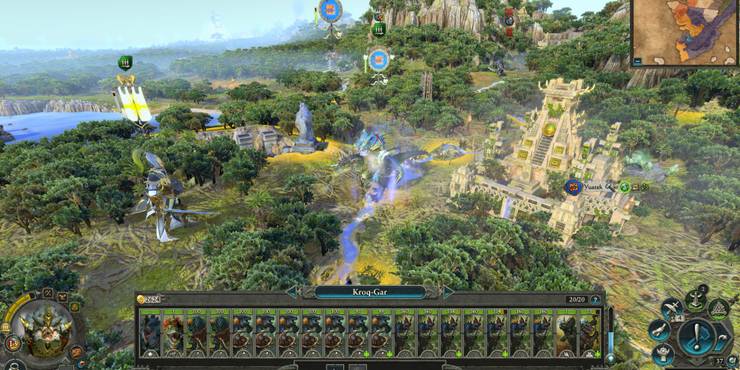 Creative Assembly's Total War series is full of great games, but Warhammer 2 is one of the best. The game is a unique mix of real-time tactical battles and turn-based kingdom management. It takes place in a lively fantasy world. You can choose from many different groups, each of which has its own rules and way of playing.
In Warhammer 2, you run a huge kingdom and fight epic battles with strange creatures. It stands out in the 4X genre because of how intense the gameplay is, how beautiful the graphics are, and how immersing the mood is.
Age Of Wonders: Planetfall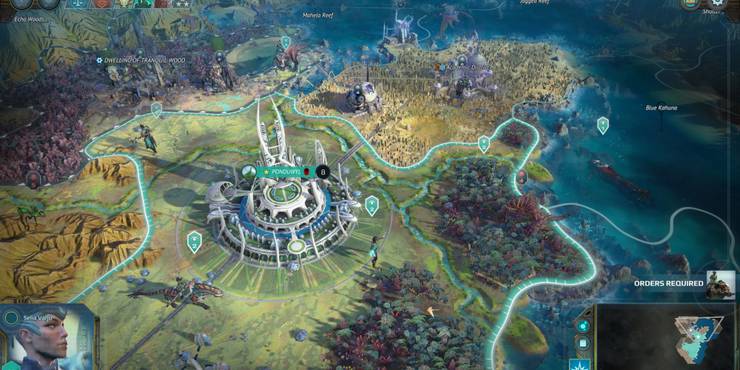 Even though Age of Wonders is an old game, it still has a good place in the 4X series. Age of Wonders 4, which came out in May 2023, is also a good choice if you want more information and better images. The game is science fiction, and it takes place in a galaxy that used to be ruled by an empire that has fallen.
To start over and make a new order, you have to choose one of the six groups. Planetfall also has a multiplayer mode where you can have fights with other players in real time and take your experiences to a whole new level.
Europa Universalis 4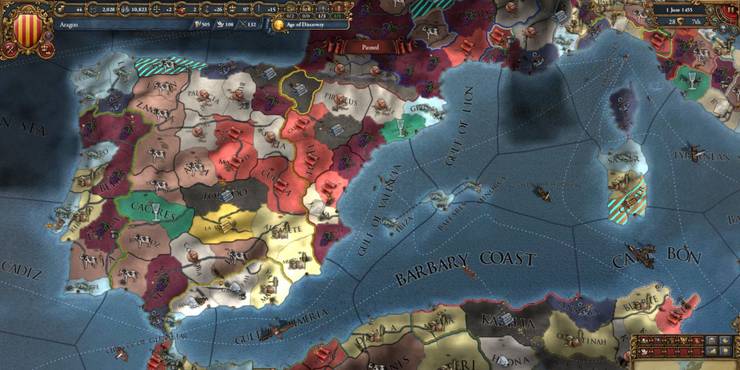 Europa Universalis is a great game for people who like history because it has a unique grand strategy experience and fun gameplay. In this game, you can lead a country through hundreds of years of political, economic, and armed problems.
Europa Universalis is a great game because it is true to history, has complicated diplomatic ties, and has a complicated trade system. Rule your regions and keep making diplomatic choices and actions to try to take over the whole world.
Crusader Kings 2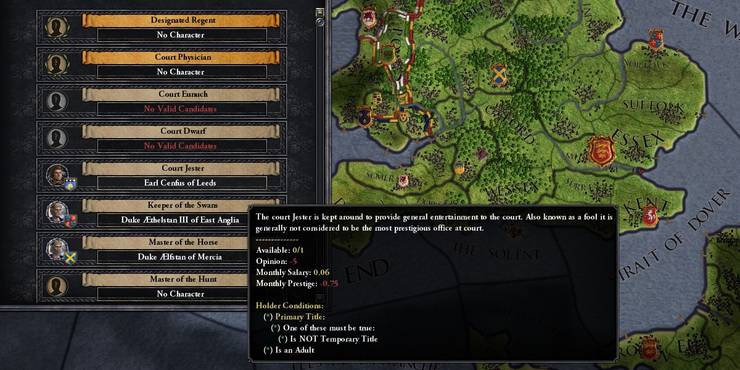 If you want a free-to-play choice, you won't be let down by Crusader Kings 2, which is a medieval grand strategy game that you can play for free on the platform. The game is about the complicated politics of dynasties and the most important times in world history.
You are in charge of running the noble dynasty and making strategic choices about how to grow your territory. Your choices lead to different results that affect how long the family lasts and how well it does. The game's rich graphics, complex role-playing features, and changing world make it interesting for people who are interested in the Middle Ages.
Hearts Of Iron 4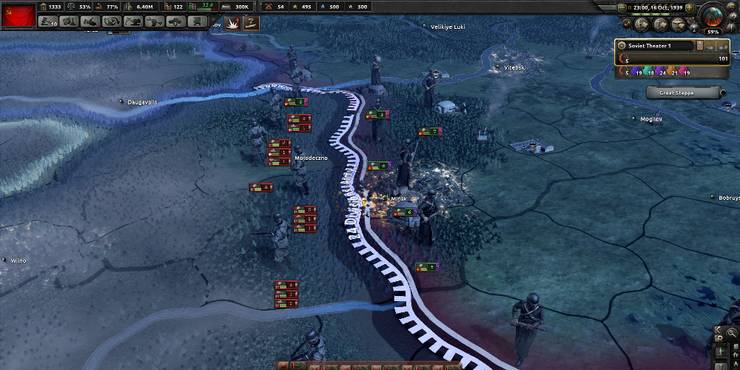 Hearts of Iron is the best game for you if you like action and want to learn more about world wars. It is a big strategy game that takes place during World War 2. When you take charge of a country and lead it through the hard years of war, you have to deal with a lot of problems. For your country to stay alive, you have to make strategic and political decisions.
Hearts of Iron 4 puts a lot of emphasis on military strategy and gives players detailed control over production, research, and battles, as well as land, air, and sea troops. There are a lot of different nations in Drive Mad, and each one has its own theme tree. This lets you see the war from different points of view.
Anno 2205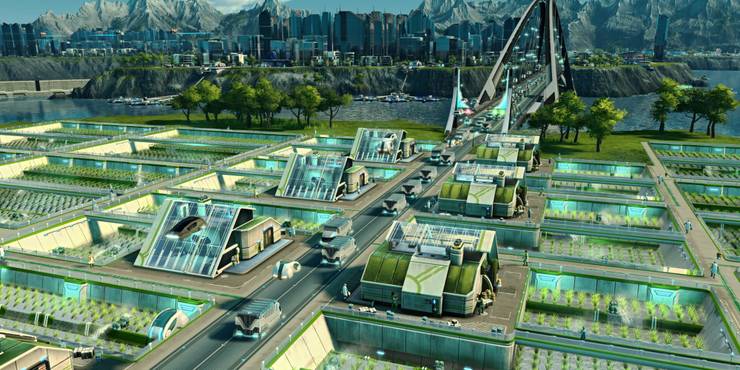 After all the games about ancient societies and historical wars, we need a time-based game for people who like technology and new ideas. Anno 2205 is a city-building and economic simulation game made by Ubisoft. It is set in the modern age. As the boss of a company in the future, you have to settle different parts of Earth. The game is a unique mix of running a city, gathering resources, and making complex supply lines.
With its detailed and futuristic cityscapes, the game gives you a beautiful and engaging experience. You must do the right things to keep resources in balance and meet the wants of a growing population. The cool thing about the game is that you can go beyond Earth by setting up colonies on the moon and getting access to new resources and tools.
Stellaris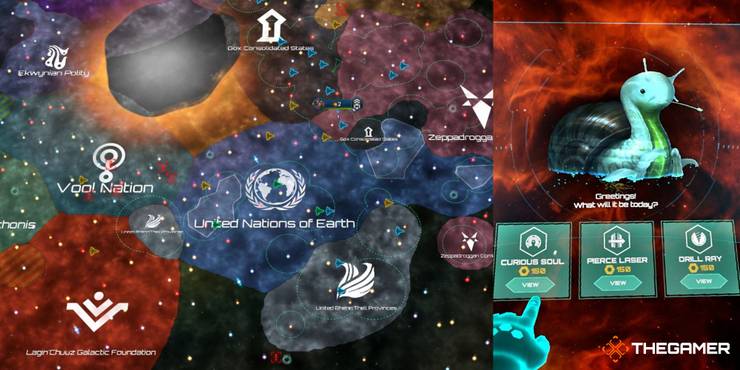 Stellaris is a 4X space strategy game made by Paradox Development Studio that lets you explore the vastness of the universe and build a kingdom that spans the stars. In Stellaris, you can make your own society from scratch or choose from a number of pre-made species.
The game has a world that is always changing and is full of different alien species. Stellaris stands out because it is all about exploring and finding new things. You can send your science ships to explore star systems that haven't been explored before. There, you might find new kinds of life and materials.
Sid Meier's Civilization 6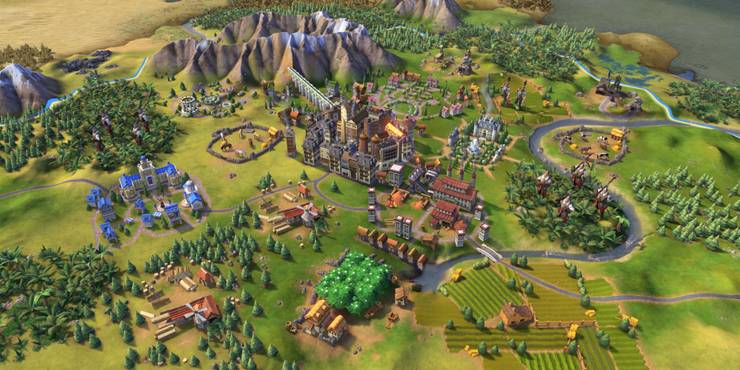 Sid Meier's Civilization is without a doubt one of the most well-known 4X game series. Civilization 6 builds on what came before it, but it also adds new systems and features that make the game deeper and more creative.
The main way to play is to take on the part of a well-known leader and lead the civilization from its early days to a position as a world power. The game covers all of human history, from the Stone Age to the present day and beyond. Civilization 6 is a turn-based strategy game that forces you to make important choices about things like researching new technologies and building cities.